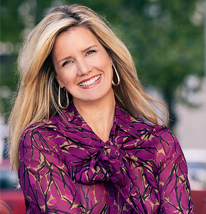 Molly Whitehurst Bourne
Co-Founder
CONNECT
704 552 8407
EDUCATION
UNC Chapel Hill
B.A. in Political Science
Wake Forest University
M.B.A.
J.D.
Molly Whitehurst Bourne
Co-Founder
Molly Whitehurst Bourne is a co-founder of Bourne Partners. Founded in 2001, the firm began with the targeted thesis of investing directly into healthcare companies. The advisory practice evolved soon after inception. To date, Bourne Partners have been involved in a variety of transactions in the pharmaceutical ("pharma"), pharma services, and consumer healthcare sectors, totaling over $10 billion. Molly advises and negotiates on technical matters with a focus on risk management and execution of strategic firm initiatives.
Prior to Bourne Partners, she was a healthcare tax consultant with Arthur Andersen. Her practice focused on providing professional services to private physician practices and large hospital systems in areas including mergers and acquisitions, taxes, and joint ventures. She received a B.A. with honors in political science from The University of North Carolina at Chapel Hill and earned a J.D. and M.B.A. from Wake Forest University. She is a licensed attorney and a member of the North Carolina State Bar and the Mecklenburg County Bar Association.
Molly believes in giving back to the community. She is co-founder of the Russell Guerin Melanoma Research Fund at Atrium Health and has served on several boards and is involved in numerous charities including: Myers Park United Methodist Church, Baby Bundles, Wake Forest University School of Business Board of Visitors, Carolina Angel Network at UNC Chapel Hill, Dreamcatcher Society at Carolinas HealthCare Foundation (Atrium), Mint Museum Auxiliary, the Novant Health Foundation Board Executive Committee, Junior League of Charlotte, the Duke Mansion, and Good Friends. Her charitable interests include children's initiatives, healthcare and health equality.
NOTABLE LICENSES
Licensed to Practice Law in North Carolina